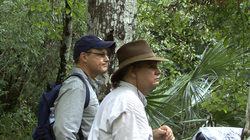 Stig Dalström, the Wild Orchid Man,
and filmmaker Darryl Saffer
seek out rare wild orchids
in their native habitats.

---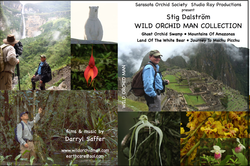 NEW!
The Wild Orchid Man 4 DVD Collection - all four DVDs in one package! This is a "must have" for any orchid lover's and orchid society's library.
MAKES A GREAT GIFT!

---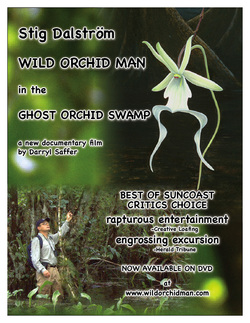 Dalström and Saffer trek deep into the heart of the Everglades to Florida's wildest swamp, the Fakahatchee, home to the rare Ghost Orchid, Dendrophylax lindenii. Swarms of mosquitos, alligators and snakes, poison ivy and fierce storms seem to guard the orchids hiding there.

---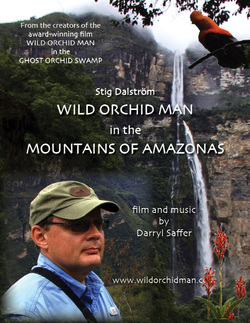 Stig and Darryl travel to the Andes of northern Peru in search of rare orchids and to assess the state of the environment in this sensitive region. This watershed feeds the Amazon basin and determines the health of the ecosystems there. In spite of many challenges, they are rewarded with new discoveries and breathtaking scenery.

---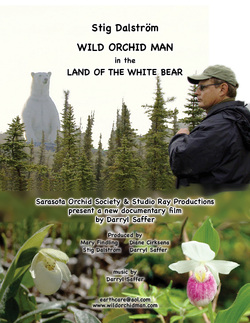 Dalström travels to Manitoba in search of rare orchids and learns about the wildlife, history and environmental challenges facing this remote part of the world. With filmmaker/composer Darryl Saffer, Stig takes the audience on a once in a lifetime journey.

---